Hair and Makeup Services
Specialists in Hair & Makeup Artistry.

Weddings . Formals . Special Occasion
Perfectly Beautiful provides hair and makeup services in Brisbane. Our job is to take a unique approach to making you look and feel amazing for your wedding, formal or special occasion. We are a mobile service that covers all locations around Brisbane, Gold Coast, Sunshine Coast and South East Queensland. Perfectly Beautiful are a team of highly professional hair and makeup artists who are here to design the perfect look for you. As a matter of fact, we specialise in airbrush makeup application. Choose the right hair and makeup artist with Perfectly Beautiful
Perfectly Beautiful are here to help make your dream wedding a reality. Equally important You've worked hard to organise your dress, the flowers, the venue and everything else – now it's your turn to feel special!
Perfectly Beautiful's team of hair and makeup artists specialise in making you and your bridal party feel pampered, special and picture perfect on your big day.
After all we listen to your individual needs and work with your vision when creating your dream look.
Looking and feeling amazing is a key ingredient to ensuring your event goes down in the history books for the right reasons. An important part of preparing you for your big event is to ensure that you have a formal makeup and hair artists. As a matter of fact, we are design experts that not only understands the look you want but can implement the look you desire.
With this in mind, Perfectly Beautiful, will give you exactly that. A professional and highly talented team of formal makeup and hair styling experts. Our team work on you so you feel relaxed, excited and amazing for your special day. Whether you're wanting to look your best for a school formal, a formal occasion or a special event, you can relax knowing you're in great hands with Perfectly Beautiful.
Why Perfectly Beautiful Are The

#1 Hair and Makeup Services Choice
We love what we do, and our customers love it too.
Here's why having Perfectly Beautiful as your hair and makeup services is the #1 choice.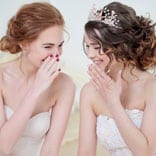 AN EXPERIENCE FROM START TO FINISH
Your big day is more than just hair and makeup, as a matter of fact, it's about the entire experience. We take the stress out of not only you looking amazing similarly we take care of ALL your hair and makeup services needs, but we add fun and enjoyment to the process.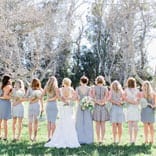 NO JOB TOO BIG OR SMALL
Whether it's hair and makeup for a large group or you simply need just makeup for a special day. Our team has the experience in addition to expertise to handle jobs of all sizes. Our experience means we know exactly how to handle both small and large jobs. Therefore you don't have to worry about time management.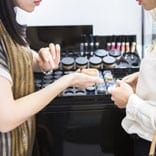 FREE CONSULTATION, QUOTE & ADVICE
If you need to talk to us in person, on the phone or via email we're here to help. However, Our free consultation is completely no obligation. As a result, it is 100% customised to suit your requirements. We listen to your every need so that you get the support and hair and makeup services that you deserve.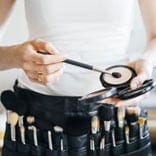 WE COME TO YOU
Who has time to travel these days to get your hair and makeup done? Our team make your life easy and more enjoyable by taking the travel out of the equation. We come to you and provide the experience to you in your own environment. We not only bring life to the party but we also bring all of our state-of-the-art and premium products to make you look and feel perfect on the day.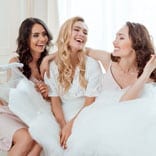 A FUN ATMOSPHERE
Firstly, we add personality and fun to the mix. Our team understands how important it is to make sure you look perfect on your big day. At the same time, we also know how important the vibe is to making a great pre-event atmosphere. Secondly, we add sparkle to your event by providing fantastic hair and makeup services. In conclusion, matched with a stress free, positive and friendly approach.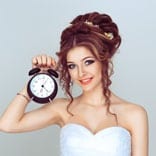 TIME MANAGEMENT & PANIC CONTROL EXPERTS
To begin with, leave the hard stuff like time management and having the right products to us. We've seen it all and know exactly what the cues are to making or breaking a pre-event. Therefore we ensure that everything is done right, is on time and is set in a positive scene. No need to panic, we have you covered.
BOOK A
FREE CONSULTATION
Our free consultation process is easy.
Simply complete the form below and tell us a little about your event and we will contact you back to discuss your needs.
Whether you need to talk to us in person, on the phone or via email we're here to help.