Your Brisbane wedding is fast approaching, and you've already taken care of most of the details. You've picked out the date, venue, caterer and the dress. But what about your wedding hair and makeup? Brisbane brides have a few options: making an appointment at a salon, doing their hair and makeup themselves or booking a mobile hair and makeup artist Brisbane.
Book a Salon or DIY?
Some brides opt to make a salon appointment for the morning of their special day. While this may seem ideal, remember that you'd have to travel from your location to the salon and then to the venue. What if it suddenly rains, damaging your hair and makeup?
If you're tempted to do your makeup yourself, keep in mind that the morning of your wedding is likely to be very busy. Having to style your hair and apply your makeup can add stress to what is supposed to be the most magical day of your life.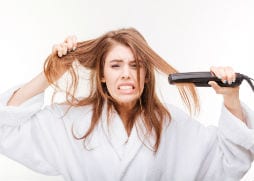 A Better Option: Mobile Wedding Hair and Makeup in Brisbane
A convenient alternative is mobile wedding hair and makeup services. Brisbane brides will find the experience less stressful than a salon visit, and they can have a lot more privacy.
A MUA who offers mobile wedding hair and makeup in Brisbane will travel to your location on your wedding day. Some mobile makeup artists have vehicles they've converted to become 'salons on wheels', complete with shampoo sinks, vanity mirrors and other beauty gear. Others travel with a kit that contains everything they need to do their clients' hair and makeup.
There are a few makeup artists who offer mobile services in the area, so keep the following factors in mind when choosing the right one for you.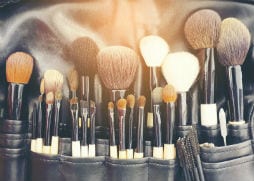 Expertise
A MUA may be skilled at contouring but not very good at doing airbrush makeup. To prevent unpleasant surprises, ask to see the MUA's portfolio. It can tell you a lot about the types of looks they do best.
Check the portfolio for photos of brides of different ages and varying skin tones. Your makeup artist in Brisbane should be able to make anybody look amazing.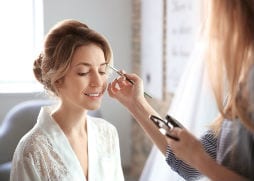 Bridal Party Services
For everyone's convenience, your bridal party may want to have their hair and makeup done by your mobile MUA. Going with this option can also save you money, as some artists offer group discounts.
However, not all those who offer mobile wedding hair and makeup in Brisbane have the staff or equipment necessary to handle large groups. To be safe, give advance notice to the artist you've chosen to do your wedding hair and makeup in Brisbane. If your hair and makeup artist needs to hire additional stylists, request their portfolios and references.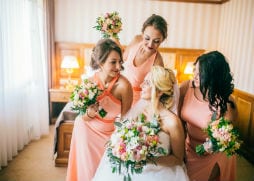 Touch-Ups
A knowledgeable MUA will use the right products and techniques to keep your hair and makeup flawless for many hours. However, if you're still worried about your sleek updo being blown out of place or your foundation fading, ask your MUA if they do touch-ups. This would involve having them stay on-site, so they might charge an hourly or set fee for this service.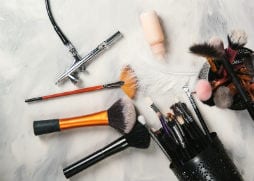 Perfectly Beautiful offers convenient mobile salon services to Brisbane brides. Apart from making sure you look amazing on your big day, we'll work hard to make you feel pampered and relaxed.
We have the skills and tools needed to achieve your vision for your wedding hair and makeup. Brisbane brides who wish to get more information about our mobile services are welcome to reach out to us. We look forward to being there for you on your special day!