You have been busy making important decisions and ironing out the little details of your Australian wedding when you still had plenty of time. However, the night before the big day is entirely different. Sit down, close your eyes for a moment and take deep breaths—now is the time for yourself. Here are some tips on how to prep for the wedding hair and makeup your Brisbane stylist will apply on you.
Maintain That Skin's Glow
Stay hydrated to help sustain that new tan or after-spa radiance. It's a common self-care tip that any professional who does wedding hair and makeup in Brisbane will suggest. If you're going out for a night of fun, minimise your alcohol intake. Eat food that nourishes the skin, particularly those with Omega-3 fatty acids such as whole grains and citrus fruits.
Also, outdoor air may irritate your skin and cause spots to appear on your face, so don't pick at them and let your makeup artist in Brisbane deal with those unpleasant blemishes. The best thing you can do at this point is get a good night's sleep.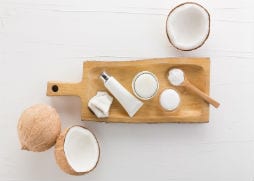 Care for Your Crowning Glory
Let your locks stand out when professionals work on your wedding hair and makeup for Brisbane weather. After removing gunk and product residue with a thorough wash, use hair products infused with olive oil to tone down frizz and boost shine.
Then, avoid heat damage by air drying your hair. Sleeping with wet hair is not advisable since damp strands are more susceptible to damage. Use a silk pillowcase to prevent unwanted friction for guaranteed smooth, knot-free hair in the morning.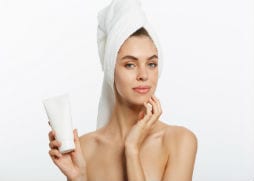 Relax Your Mind
The night before a wedding can be stressful and emotional for a bride, so feel free to consult your wedding planner. Aside from choosing their bridal hair and makeup, Brisbane ladies can take the edge off by checking things off their list:
– Have a point person to check up on your vendors.
– Assign someone to collect the gifts and do a final venue sweep after the ceremony and reception.
– Prepare your wedding day survival kit so you're ready for any mishaps.
– Put your wedding dress, shoes and lingerie in one place.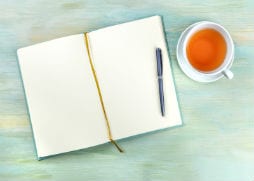 Uplift Your Spirits
You're at the tail end of the planning and preparation stage, so treat yourself! To complement their wedding hair and makeup, Brisbane brides-to-be must re-energise. Watch something funny, write a love note to your groom, get a massage with your friends or have a soothing lavender bath while listening to your favourite music. Do whatever helps you relax and feel optimistic.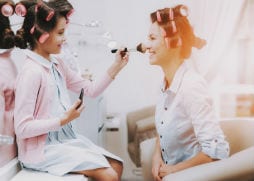 A Beautiful and Happy Bride
This is who you will be on your special day with help from your wedding hair and makeup stylist in Brisbane. Take note of these skincare and haircare tips for the night before your wedding. Prepare yourself by staying hydrated, eating right and relaxing. Have some fun with friends if you need to take the edge off! You've come a long way, so you deserve a wedding—and marriage—full of love and happiness.