Even if you've carefully planned the details of your hair and makeup, your wedding day is bound to be very busy and many things can happen. The weather might turn unseasonably hot and cause your makeup to melt, or hours of dancing might cause your hairdo to slip out of place. When it comes to keeping your bridal hair and makeup in Brisbane City look fresh, it doesn't hurt to be extra prepared. You can get peace of mind by bringing a beauty emergency kit to your wedding.
Traditionally, the maid of honour prepares and carries the bride's hair and makeup essentials. However, if you don't have a maid of honour or just want to take care of the details yourself, just follow our checklist. Pack these items so you can be prepared for beauty emergencies involving hair and makeup. Brisbane City brides can add or remove products to customise their own wedding day beauty emergency kit.
Hairspray
Unless you've hired a mobile stylist to keep your 'do' looking good the whole day, try these hair hacks. Spritz medium- or strong-hold hairspray on your hair to make sure it stays in place. If you're using bobby pins, coat them with hairspray to give them added grip before inserting them into your hair. A few spritzes can also add texture to limp curls and keep wavy hair from looking flat.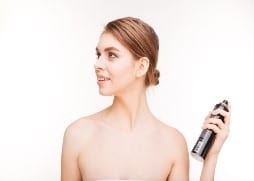 Oil-Blotting Papers
Warm weather, nerves, and other factors can cause your skin to produce excess oil. Keep shine at bay by packing some oil-blotting papers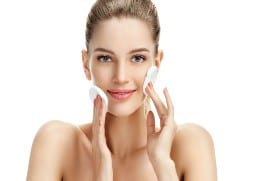 Cotton Swabs and Makeup Remover
In case tears of joy cause your mascara to run, cotton swabs and makeup remover will come in handy. They're also useful for cleaning up around your lips if your lipstick won't stay put.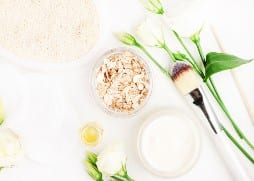 Loose Powder
Translucent powder is your secret weapon for protecting your bridal hair and makeup. Brisbane City brides can use this multipurpose product not just to control shine but also to:
• Plump up eyelashes
• Make lipstick last longer
• Absorb oil from greasy bangs
• Fix blush and contour mistakes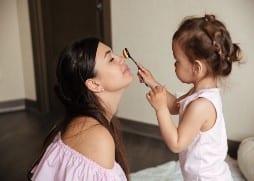 Bobby Pins, Hair Ties, and a Comb/Brush
From removing your veil and taking outdoor photos to hugging and dancing with family and friends, there are many situations that can cause your carefully styled hair to slip out of place. Keep your mane looking flawless by packing a comb or brush, hair ties, and bobby pins in the same shade as your hair.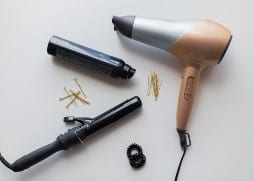 If a professional did your hair and makeup in Brisbane City, it should last all day. However, sometimes little accidents happen. Your hair might get windblown while taking outdoor pictures, or your lip colour might fade after kissing the cheeks of countless friends and relatives. In situations like these, having extra bobby pins and lipstick will definitely help.
However, having an emergency hair and beauty kit isn't the same as having your own stylist with you to redo your hair and makeup. Brisbane City brides who don't want to have to worry about beauty malfunctions on their wedding can consider hiring our mobile hair and makeup team. You can just relax and enjoy your special day, knowing that we'll be there to make sure you stay looking fantastic.