Every Aussie bride dreams of being the most beautiful woman on her wedding day, but choosing the right style can be tricky. If you are an old-school romantic at heart, why not go vintage for your wedding? Hire a professional who understands what you want for your bridal hair and makeup. Brisbane beauticians can also help you try different vintage hairstyles until you decide.
1. Old Hollywood Waves
Want to look like an A-lister from the yesteryears? Old Hollywood waves will make it happen. This go-to hairstyle for many celebrities is a great way to show off your long, luscious locks while framing your face. If you want something elegant yet understated for your hair and makeup, Brisbane stylists can easily work with this to complement your theme.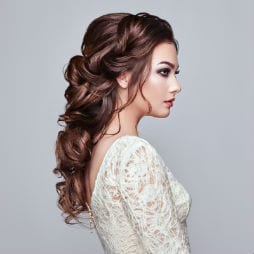 2. Side-Swept Curls
Many of Hollywood's brightest stars have graced the red carpet donning side-swept curly locks. Not only is this hairstyle easy to pull off. Maintaining it is effortless.
It's perfect for brides-to-be with medium-length to long hair. Have your hairstylist and makeup artist work on it to help you achieve fabulous hair and makeup other Brisbane women will want.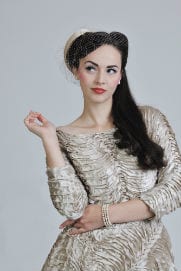 3. Pin Curl Updo
If you want a wedding inspired by stories like The Great Gatsby, the pin curl updo is a winner. This glamorous hairstyle is tricky to achieve because it requires a lot of intricate curling done in advance. However, when you have this bridal hair and makeup in Brisbane done properly by talented professionals, the result will be worth the effort. Everyone will be in awe as they see you looking like a star straight out of a movie.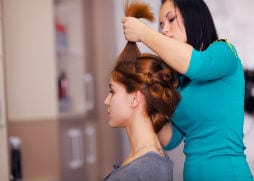 4. High Ballerina Bun
For simple yet elegant vintage appeal, the high ballerina bun is a timeless choice. As more brides go for the top bun, it became a must-have in the portfolio of every beauty professional providing bridal hair and makeup in Brisbane.
As the bride-to-be, you decide how to accentuate your bun. Feel free to experiment with the textured bun, a traditional smooth bun or a large top knot with some braids; adding your choice of hair accessories works as well.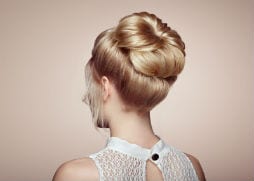 5. Curly Bob
The vintage curly bob is another classic hairstyle many women still enjoy wearing. It is a great option for brides-to-be with short bob cuts who want to add volume to their hair. Have an experienced artist take care of your bridal hair and makeup in Brisbane; transform those locks into sophisticated waves, set them properly, add some accessories and you are all set.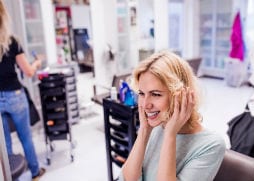 Book a Trial Hair and Makeup Session!
A perfect wedding calls for gorgeous hair and makeup. Stay worry-free about your look on your big day by hiring a professional for your bridal hair and makeup. Brisbane brides like yourself can also contact Perfectly Beautiful to book a trial session until you find the right ensemble for your special day.