Everything is organised and ready to go for your magical wedding day. You are soon to be a wife to your new husband. As a first time bride you may not have thought everything. But don't worry as we have some bridal tips for your wedding day. Some little ideas and tips that we have heard from brides that will help perfect your wedding day and make things just that little bit easier.
Your wedding hair and makeup trial
Most brides don't take into consideration of when they should have their hair and makeup trial. Instead of choosing a day that you haven't got anything planned, you could have your hair and makeup done for a special event. Why not have your hair and makeup trial on one of your special occasions leading up to the wedding? This could be your hens, a bridal shower or kitchen tea or even your engagement party if you are super organised and book in advance. Why not pick a special occasion to have that wedding hair and makeup trial done for so then you can show it off.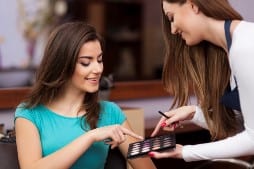 Emergency beauty kit
On your wedding day, you are rushing around, everything's happening and you're all emotional. You might have forgotten to wear in those beautiful heels that you have been keeping for your wedding day. Then you get halfway through the day and all of a sudden you have blisters all over your feet. Carrying band-aids will help prevent this. Your wedding might be in the middle of summer so you start sweating profusely. Packing a deodorant is not a bad idea? Even though your makeup is perfect and your artist has done everything they possibly can to make sure that makeup stays, you still look a bit shiny. So why not pack a powder in your emergency kit? Preparing a small emergency beauty kit could be a lifesaver and help your day be stress-free.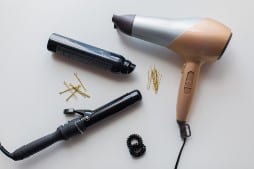 Think about the weather
Now we know unfortunately we can't control the weather and not everyone is going to know whether it is going to rain or not. But choosing the right time of year is definitely something to consider. Having your wedding in the middle of summer is not always a great idea, especially somewhere like Queensland where it is very hot and humid. Think about how hot and sweaty you are going to get, that the boys are going to be wearing suits. Maybe opt for spring, autumn or even winter if it doesn't get too cold in your area. Thinking about the weather is definitely something to take into consideration. Not only for yourself, but for your wedding guests as well. This will ensure everyone feels comfortable on your wedding day.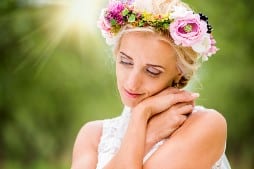 Everyone is different
There is no such thing these days as a traditional bride. If you want to wear that pink dress or those flat shoes or sneakers, why not? At the end of the day, it's your day and it's whatever you feel comfortable in. Don't let anyone else tell you how your wedding should be. In fact, you don't have to be a traditional bride. You can wear whatever you want. Don't forget you can theme your wedding however you would like, and you can do whatever you want to do. It is your day.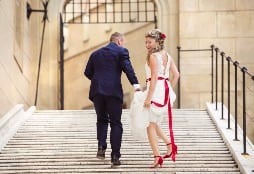 Waterproof mascara
If you hire a professional makeup artist, they should already know to use waterproof mascara if they have dealt with lots of brides. Every bride gets a bit teary on their wedding day so make sure you double-check that your makeup artist uses waterproof mascara. Not only for you, but for your whole bridal party and your parents. Overall, the last thing you want is having black mascara running down your face.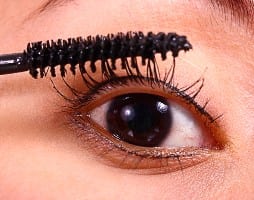 What if something goes wrong?
Just go with it! We know that you want the day to be perfect, but if something doesn't quite go according to plan, just go with it. There's no point stressing about it. If it rains a little bit, incorporate that into your wedding photos. Or if your flowers didn't turn out how you imagined, don't get upset, just take a big breath and deal with it after the wedding.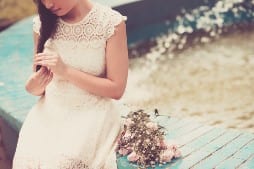 Enjoy it!
Take five minutes out of your day to yourself. Firstly, go somewhere quiet, take a deep breath and think about what is happening. The day goes so quickly and before you know it, it's over. All that hard work and that preparation is gone in one day. Just taking five minutes out to take it all in is a great way to appreciate the day and all your hard work that you have put into it.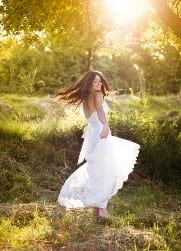 Perfectly Beautiful have been working with brides for many years and love being apart of their special days. Creating the perfect wedding can be stressful and overwhelming. We are always happy to help you have any questions or need any help.