Brisbane, known for its gorgeous indoor and outdoor wedding venues, is a wonderful place to get married. If you've ever dreamed of getting married in a historic estate or in the ballroom of a luxurious hotel, this city is for you. However, Brisbane can be very hot and humid, especially in the summer months. If you're concerned about the heat and humidity melting your bridal makeup in Brisbane, read on for inspiration on looks that last.
Primer Is Paramount
Before putting on bridal makeup, Brisbane brides should apply primer. Primers not only help ensure the flawless application of your foundation but also grip your makeup, preventing it from sliding off due to heat.
Invest in a high-quality product and apply it sparingly along your T-zone—too much primer can make your skin look too flat and matte. To enhance dewy bridal makeup, Brisbane brides with dry to normal skin can use a brightening and moisturising primer. Apply it lightly to avoid making your foundation look greasy.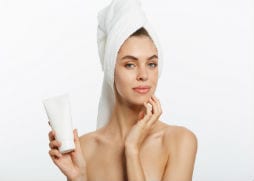 Look Luminous With Liquid Foundation
A good makeup base is essential for a summer wedding look. For flawless and long-lasting bridal makeup, Brisbane brides should opt for liquid or gel formulations.
Cream foundations are too heavy and don't hold up well in humid and hot weather. Water-based foundations are lighter and less likely to separate on the skin.
If oil control is a concern, choose a silicone-based foundation. This type controls shine and lasts a long time. It's also waterproof, so you won't have to worry about sweating away your bridal makeup. Brisbane brides will also love the way silicone-based foundation visually reduces pores and fine lines.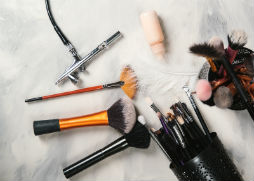 Opt for a Matte Poutt
A barely there nude lip gloss might look good at the start of the day, but it will surely be gone by the time the reception starts. Matte lipsticks are very on-trend as they're smudge-proof and waterproof. What's more, they tend to last longer than shiny shades and don't wear off as easily as classic lipstick even after eating and drinking.
Use a lip liner in the same shade or a similar one to prevent your lipstick from sliding off. Apply lipstick in a thin layer, blot and repeat to help seal the product in.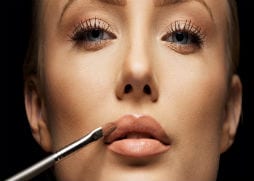 Go Bold or Barely There With Cream Eye Shadow
Summer brides should stay away from cream foundations, but cream eye shadows are another story. Unlike their powder counterparts, they do not crease or smudge easily. Liquid eye shadow is also a great option.
You can apply a shimmer shadow over your entire lid for a subtle shine that complements a bold lip. Alternatively, you can amp up the intensity with bright, matte hues like orange or aqua. To increase the wear time even further, use an eye shadow primer and layer your cream or liquid eye shadow with powder that's one or two shades brighter or darker.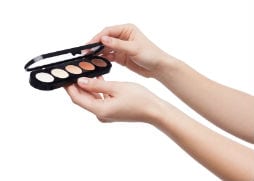 Ready, Set, Spray
When it comes to setting bridal makeup, Brisbane brides have two options: setting powder or setting spray. The former is lightly dusted on top of your makeup to seal it in. Depending on the product you use, it can lock in your look for up to 16 hours.
Setting powder is best for oily or combination skin. However, like any kind of powder, this can settle into fine lines and make them look more prominent. If this is a concern, opt for setting spray instead. Like setting powder, it also seals in makeup, keeping you looking fresh throughout the ceremony and reception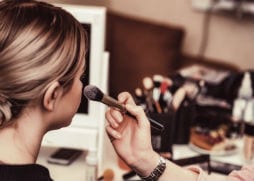 Avoid the Guesswork With Perfectly Beautiful
As a busy bride-to-be, you have little time to spare on experimenting with makeup products and application methods to find the ones that work for you. Let us help. Our team has extensive experience in bridal makeup for Brisbane weddings. You won't have to worry about your makeup fading or melting due to heat. You can trust us to make sure you look great throughout your special day. Connect with us to schedule a free consultation!
At Perfectly Beautiful, we don't just help you with bridal hair and makeup. Brisbane brides trust us to help make sure they feel relaxed and pampered as we work our magic! To book a free consultation with our team, don't hesitate to get in touch.