Traditionally, bridesmaids help the bride by performing wedding-related tasks, such as addressing invitations and accompanying the bride to a trial run with a makeup artist in Brisbane. Hair length, texture and colour are rarely a factor in choosing your bridesmaids.
However, if you already ironed out the details of your wedding, you probably have a vision of how everything should look. To achieve this, you have to take into account the little things—including your bridesmaids' hairstyles. So find out how you can create the perfect look for your bridesmaid with a wedding hair stylist Brisbane.
Choosing a Hairstyle for Your Bridesmaids
When choosing a hairstyle for your bridesmaids, you should consider the theme of your wedding. For example, a Gatsby-inspired ceremony could mean your bridesmaids need 'dos inspired by the roaring '20s. For a Breakfast at Tiffany's-themed wedding, your bridesmaids can rock sleek chignons with a glittering hair accessory or two.
One question you may be asking is whether all of your bridesmaids should have the same hairstyle. The answer is not necessarily. The hairstyles do not need to be identical, but they should have something that ties the look together such as a headband or roped braid. A wedding hair stylist in Brisbane can help you choose an accessory and provide suggestions on hair length, colour and volume.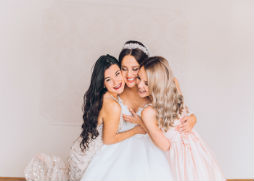 Makeup That Complements, Not Clashes
When choosing a hairstyle for your bridesmaids, don't forget to factor in their makeup. A makeup artist in Brisbane can provide recommendations on what works best for the hairstyle you and your bridesmaids chose.
Like their hairstyles, your bridesmaids' makeup should also be similar with some variation. For instance, your makeup artist in Brisbane may apply gold eyeshadow on one bridesmaid and silver on another, then finish with a nude lip on both. With this approach to hair and makeup, Brisbane bridesmaids can show off their personalities while complementing each other's looks and adhering to the wedding's theme.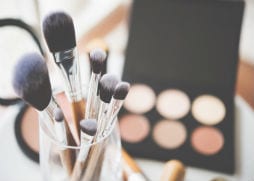 Location Matters
The location of the wedding should also be considered when choosing bridesmaid hairstyles. Are you planning on getting married on the beach? You may want to choose hairstyles that stand up well to the heat, wind and humidity. For example, if you have a bridesmaid with natural curls, your wedding hair stylist in Brisbane will likely suggest a style that does not involve ironing them out. Straightened curly hair does not last long when it's hot and humid.
If you have a bridesmaid with naturally curly hair, you may want to check with a professional for hairstyle suggestions.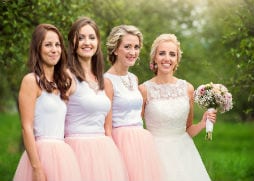 Why Plan Your Bridesmaids' Hairstyles?
You want your bridesmaids to be themselves and feel comfortable during your wedding. By having a discussion with them, you can choose a look they feel comfortable with that complements your bridal hair and makeup. Brisbane brides can also prevent unnecessary surprises on the day itself by choosing their bridesmaids' hairstyles in advance.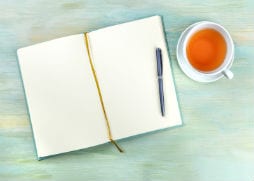 Stress-Free Bridal Beauty
It's only natural for Brisbane brides to want everything to be perfect on their wedding. To achieve your vision for your special day, you need to take into account the smallest details—including your wedding party's hairstyles. At Perfectly Beautiful, we handle all aspects of not just your hair and makeup but that of your bridesmaids. Reach out to us today to schedule an appointment with a trusted makeup artist in Brisbane.