Imagine your Brisbane wedding is fast approaching, but your hair is nowhere near long enough for that classic updo you planned for. You don't have to worry as long as your wedding hair brisbane and makeup artist has this secret weapon in their beauty arsenal: hair extensions. Any look can be achieved with hairpieces, from loose, romantic locks to an artfully styled chignon. The possibilities are endless!
Ask a hair and makeup artist in Brisbane to use extensions to add volume and length to your mane. You can also experiment with a variety of looks without colouring, cutting or growing out your hair.
Another option is having your hair extensions styled to complement your wedding makeup. Brisbane brides who want a new look after the ceremony can simply remove their extensions.
Achieve Your Bridal Hair Goals With Extensions
The kind of hair extensions you should get depends on the style you have planned for your wedding. To narrow down your options, here is a quick guide.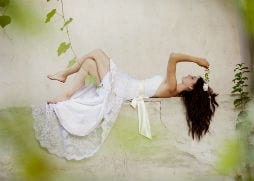 Application Methods
Clip-in hair extensions add volume, texture and length to hair. As their name suggests, they are attached via a clip concealed by your natural hair. Coming in a wide variety of lengths, colours and textures, clip-ins are easy to remove and won't damage your locks. They're a great choice if you only want to pad out a bun or decorate your up-do with a single braid.
Tape hair extensions are semipermanent and best for down 'dos. They last for 6 to 12 weeks, so you can have gorgeous hair for pre-wedding parties as well as on the day itself.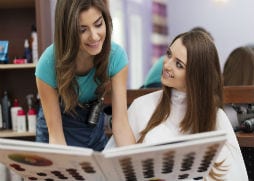 Look and Feel
Asian hair extensions are the least expensive option and easy to find. They are also softer and blend more naturally with your hair compared to synthetic extensions.
If you plan on using your extensions after the wedding, it may be best to purchase those made from European or Russian hair. They last longer and have a finer texture compared to both Asian and synthetic extensions.
Any hair and makeup artist in Brisbane will say you should make sure your extensions match your real hair. Colour matching is no problem if you don't dye your hair. If you plan on dyeing it the week before the wedding, however, get the colour matched after you've washed your hair once or twice.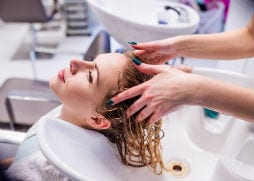 Where to Buy Hair Extensions
Many online shops offer hair extensions, but be sure to read the reviews before you purchase. Also, choose a company that can customise your extensions to match your vision for your wedding hair and makeup. Brisbane brides can also ask if the company can style the hair extensions for them. Another way to get quality hair extensions is by asking friends or a trusted stylist in wedding hair Brisbane for recommendations.
With countless options when it comes to hairpieces, choosing can be challenging—particularly to a bride who already has many things to plan and prepare for. Let Perfectly Beautiful assist you in creating and achieving your wedding hair goals. Get in touch with us today!