Big, beautiful lash extensions. It's your special day so of course you want lashes that are big, bold and beautiful for your special occasion or wedding. Now, there are a few different types of lash extensions that you can choose from. So if you want to know a bit more information about what they are, we are here to explain it all.
First of all, lash extensions enhance your eyes and make them look big and beautiful. As the years have gone by lash extensions have become more popular. And now there are a couple of different types that you can have. The two different types of lash extensions are semi-permanent lashes or one night only lashes. They are both great for different reasons and depending on the situation will depend on which one suits your needs.
Semi-permanent lash extensions:
Semi-permanent or eyelash extensions are when a qualified lash technician applies individual lashes to your individual lashes. Now there are different types of lashes that you can have. These are your classic or volumizing type look. You can have a chat to your technician and go through it more in-depth so you get the exact look that you are after. Whether you want a more natural look or something that's a bit more out there, they are there to guide you. The semi-permanent lashes last on average two weeks and then you will notice they will slowly fall out. It is recommended you get a top up every two weeks and they will just add more lashes as the other ones slowly fall out. They naturally come out with your natural lashes. So these are great if you want to have that beautiful look for a couple of weeks instead of just one night.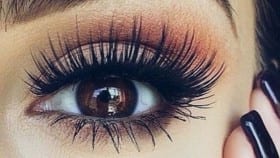 One night only lashes:
Temporary or one night only eyelash extensions are the ones that you just pop on with eyelash glue and you wear for one night only. There are a few of different types that you can choose from as well. Firstly, you can have a full bar of lashes, which will go along the whole eye line. Or you can have half lashes, which are applied to only the outer edges of your eyes. Lastly, you can have individual ones where the artist will stick a few on at a time. It depends on what type of look that you are after, either a full glam or a natural look. You can also mix them match as well! So if you want a more bold look you can put on a full bar of lashes and add a couple of single ones just to the end, to open up your eyes a bit more. There are so many different ways that you can do this glued on lashes. If you just want lashes for the one night only, and then dispose of them after and away you go.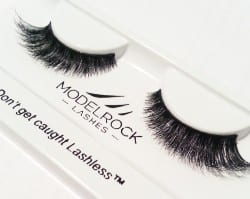 If you do have a special occasion or your wedding coming up, I would highly recommend having lashes. They open up the eyes, makes your eyes look bigger and completes the look. So there's a little bit of information about your semi-permanent lashes and your one night only lashes. They're awesome to wear if they are applied properly and they're comfortable. If you have any questions or need any help with choosing your type of lashes, let us know. At Perfectly Beautiful we are always here to help you look and feel amazing.