As your special day draws near, you're likely ironing out the details of your wedding hair and makeup. Brisbane brides who want their wedding to be stress-free should hire an expert instead of doing their own hair and makeup. Having a professional hair and makeup artist at your service not only saves time and prevents last-minute beauty malfunctions but also ensures that you look amazing from the start of the ceremony to the end of the reception.
Choosing a Beauty Team for Your Wedding
Many people do wedding hair and makeup in Brisbane. However, if you're like most brides, you don't want just anybody glamming you up for one of the most important days of your life. Whether you're going for a natural or sophisticated look, you need to make sure that your hair and makeup team can achieve it for you.
Here are some key questions you can ask prospective hair and makeup artists (HMUAs) to determine whether they can be trusted to create your wedding look.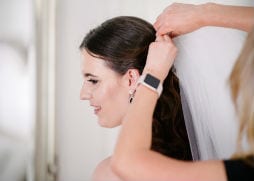 "Do you specialise in wedding hair and makeup?"
Any HMUA can advertise bridal services, but only a few are truly experts. A HMUA who specialises in wedding hair and makeup possesses skills that a regular artist doesn't. They know what techniques and products to use to ensure you look spectacular in wedding photos and in person.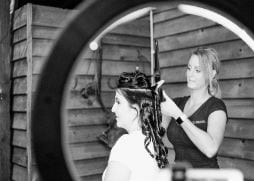 "Do you have a portfolio?"
Professionals who do wedding hair and makeup for Brisbane brides typically have photos of clients they've worked with. Looking at their portfolios tips you off whether their style matches or at least complements yours.
A HMUA can be amazing at creating intricate up-dos and glamorous, dramatic makeup looks for evening weddings. However, they might not be as adept at applying other styles of wedding hair and makeup. Brisbane brides might be better off hiring another HMUA if they want a different style, such as a natural or beach-inspired look.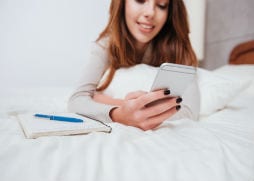 "Can you do airbrush makeup?"
Airbrush makeup is loved by many brides because of its flawless finish and longevity. However, it takes honed skills to apply it correctly. If you want to use airbrush makeup for your wedding look, ask your prospective HMUA if they have experience with it and if they have the necessary equipment.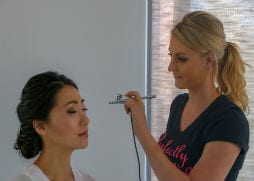 "Can I book a trial before my wedding day?"
The most accurate way to gauge a HMUA's expertise is to try their services. Many professionals who do wedding hair and makeup in Brisbane offer trials. Apart from allowing you to determine whether a HMUA is highly skilled, a trial run also lets you experiment with looks and see which ones work best for you.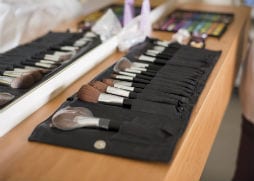 Consult Brisbane's Wedding Hair and Makeup Experts
Perfectly Beautiful is a leader in wedding hair and makeup in Brisbane. Our team is composed of highly experienced artists who can achieve all hair and makeup styles.
We are passionate about helping our clients pull off their dream wedding hair and makeup. Brisbane brides who wish to hire experts can look no further. To learn more about our services, schedule your free consultation with us today!
At Perfectly Beautiful, we don't just help you with bridal hair and makeup. Brisbane brides trust us to help make sure they feel relaxed and pampered as we work our magic! To book a free consultation with our team, don't hesitate to get in touch.