For months, you've prepared for your Brisbane wedding. You've chosen the venue, the dress, and even the table settings. Now all you have to do is find an makeup artist brisbane who capable of bringing your dream wedding hair and makeup look to life. You do your research and book a trial with a makeup artist in Brisbane who has excellent reviews.
You've heard the horror stories about brides having terrible wedding hair and makeup in Brisbane, so you do your prep work to make sure it doesn't happen to you. However, during your trial, it dawns on you how much you hate the look your makeup artist in Brisbane gave you. So what do you do next?
You might be tempted to throw in the towel, but having a terrible trial isn't the end of the world. Here are some things you can do to still get the look you want from your makeup artist in Brisbane.
Say What You Feel 
Your makeup artist in Brisbane chooses foundation that's too orange, and your curls look limp and bedraggled. Don't say you love the look even though it makes you feel like screaming. Tell your makeup artist, politely, what wedding hair and makeup look you really want to achieve. Be yourself, speak honestly, and give your MUA some constructive criticism.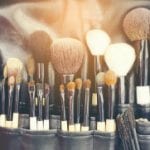 Give It Another Go 
Did your curls get limp three hours after your trial or did the mascara run in the heat? Many MUAs ask for feedback after trials, so you could let your makeup artist in Brisbane know about your concerns before asking for a second chance.
This time around, be sure to come prepared. Bring lots of pictures, and write down your observations about the previous trial so you could discuss them with your MUA. When he or she does your hair and makeup, you'll want to sit facing a mirror. This way, you can quickly speak up if you see something being done that you don't like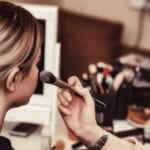 Look Elsewhere 
If your MUA refuses to book a second trial or you had one but it didn't go well, it may be time to cut your losses and find another artist. At Perfectly Beautiful, we are committed to our clients' vision. We customise our services in order to achieve it. You can be confident that your hair and makeup look the way you want them to on your big day.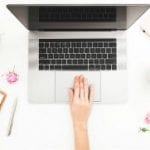 Bridal Beauty Made Easy
These were just a few suggestions, but there are many other bridal makeup combinations possible. If you need a little help narrowing down your choices or would like to get some expert advice, you can always rely on the team at Perfectly Beautiful.
We make sure that the bridal makeup Brisbane brides choose matches their vibe, shows off their personality and looks amazing both in person as well as in photos. To learn more about our services, don't hesitate to get in touch!