A bad hair day isn't a big deal—unless it happens on your wedding day. Then, it will live on forever in your wedding photographs. A talented wedding hair stylist in Brisbane can help you avoid this. It also helps to know how to fix minor hair problems, such as frizz and flyaways. Having these tricks in your beauty arsenal can spell the difference between hair 'do and hair don't.
Keep Your Bridal 'Do Looking Fresh With These Hair Hacks
Keep Hair in Place
Your wedding day is bound to be very eventful. You'll be dancing with your groom, mingling with your guests, and taking photographs with loved ones and friends. To make sure your 'do stays in place all day, have your wedding hair stylist in Brisbane spray your bobby pins or hair grips with hairspray. This will keep them from sliding off, no matter how sweaty or oily your hair might get.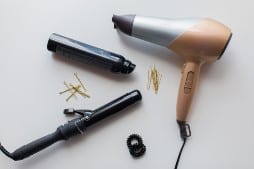 De-Grease Your Bangs
If you have bangs and your wedding day is to occur in the summer, be prepared and have loose powder in your beauty emergency kit. Fringe has a tendency to stick to the forehead when the weather is warm and humid.
To avoid this, dust your forehead with loose powder. You can also use loose powder instead of dry shampoo to remove excess oil from your bangs.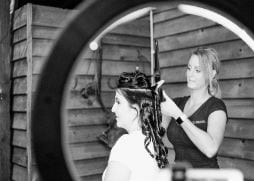 Brush Away Flyaways
Even if your wedding hair stylist in Brisbane had spent hours perfecting your bridal updo, it might look a bit windblown after hours spent taking photos outdoors. You can push stray hairs back in place without disturbing the rest of your intricate hairdo with this trick: lightly spray a clean toothbrush with hairspray and use it to gently brush away flyaways and frizz.
If you didn't bring hairspray, hand cream will do the trick. Rub a little bit between your palms and gently slide it over your 'do. However, only go for this option in emergencies, as hand cream contains ingredients that can be harmful to hair if used over long periods.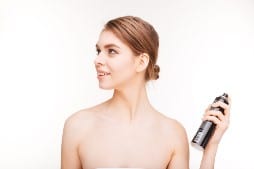 Tame Your Frizz
Does your mane tend to misbehave in low humidity and cold weather? Reach for a dryer sheet. It turns out that dryer sheets are good for more than just preventing static cling on your clothes. They can also be used to fight frizz and flyaways.
A professional wedding hair stylist in Brisbane will have much better solutions to frizz, but dryer sheets will do if you're in a pinch. To combat flyaways, simply swipe a dryer sheet from the roots to the ends of your hair.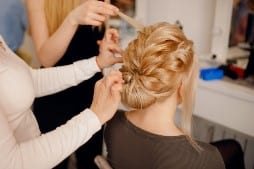 Camouflage Roots
Did your roots seemingly grow half an inch overnight? If you hired a wedding hair stylist in Brisbane, you won't have to worry as they know tricks used to hide roots. However, if you're doing your wedding hair yourself, opt for a root touch-up kit or spray. If you have dark roots, you can use white dry shampoo to make them less noticeable.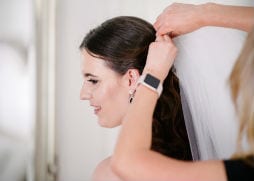 Say "No" to Wedding Day Hair Emergencies
As much as possible, no bride wants to resort to last-minute tricks to fix their hair on their special day. With Perfectly Beautiful's mobile stylist services, you won't have to. You'll have your own wedding hair stylist in Brisbane to make sure your bridal hairstyle stays picture-perfect all day. Reach out to us today to schedule your free consultation!