What's the Best Bridal Makeup Look for a Winter Wedding?
When it comes to bridal makeup, Brisbane winter brides have countless looks to choose from. Your options aren't limited by the weather—winters in the area are typically mild. This means you don't have to worry about your lips being too chapped from the cold to pull off a matte lip. In addition, your foundation won't melt in the heat like it would in the summer.
However, having so many choices can get confusing. You already have to pick out so many things, from the hors d'oeuvres to the venue, that choosing a makeup look can seem like a tiresome task.
To make the process easier for you, we've listed seven of our favourite bridal makeup looks below.
Look Flawless With Airbrush Makeup
Foundation is truly a miracle in a jar (or a tube). It covers imperfections, camouflages pores and gives your skin your desired finish—whether it's matte, satin or dewy. Also, because foundation serves as the blank canvas for bridal makeup, Brisbane brides should take the time to research and choose a good product—one that offers excellent coverage and longevity.
Instead of cream, liquid or powder foundation, many local brides opt for airbrush makeup. Applied using a small compressor that pushes out foundation in a fine mist, it makes skin smooth and polished. This technique allows foundation to be applied in very thin layers, achieving that coveted no-pores look without weighing skin down. In addition, airbrush makeup lasts for at least 12 hours so you won't have to worry about frequent touch-ups.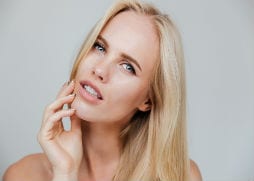 Go Vintage
Many retro looks are actually timeless and, with a little tweaking, would look amazing on a winter bride. Love the look of the '60s? Channel your inner Brigitte Bardot with smoky eyes, fluttery lashes and peachy-pink lips.
Another option is to go full-on glam in 1940s-inspired bridal makeup. Brisbane brides can't go wrong with red lipstick, bold brows and cut-crease eye shadow. If you prefer Gatsby glitz, capture the feel of the roaring '20s with sultry dark eyeliner and a defined scarlet pout.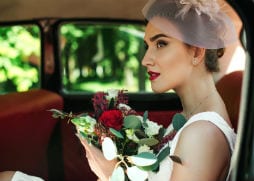 Shimmer and Shine
Look as radiant as you feel on your special day with bridal makeup that accentuates your happy glow. Dewy skin, subtly shimmering lids and highlighter that accentuates your cheekbones will make you look lit from within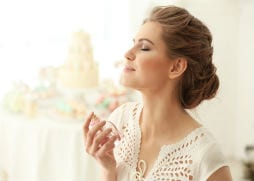 Opt for Ombre
Instead of having one lip colour, why not have two? Ombre lips are achieved by blending two complementary shades, like burgundy and red, to create a gradient of colour on your lips. Unlike single-hue lipstick that can make your pout look almost one-dimensional in wedding photos, ombre makes lips look fuller and extra kissable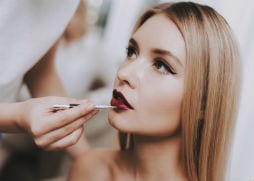 Take Wing
The cat eye is a classic for a reason. Universally flattering, winged liner defines and opens up the eyes, making them look bigger and brighter.
For a subtle cat eye, your makeup artist in Brisbane will sweep your lids with a neutral shadow and line them with a soft gel liner. This look works well with bold lips. A liquid liner will produce a sharper, more dramatic cat eye that perfectly complements a nude pout and is perfect for evening ceremonies.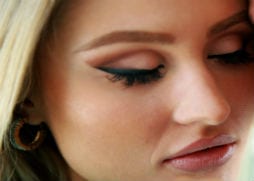 Dare to Go Dark
For cold-weather weddings, you can't go wrong with burgundy, plum or berry lips. These moody hues add a bit of edge to classic bridal makeup. Brisbane brides can keep their eyes simple with neutral shadow and false lashes or play up the drama with metallic gold eyes.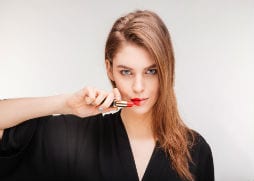 Champagne and Roses
Want totally wedding-worthy bridal makeup? Brisbane winter brides can take a cue from the hues of the season: think old rose lips, pearly highlights and champagne shadow. To complete the blushing-bride look, apply a dainty pink or peach hue to the apples of your cheeks.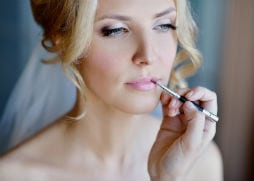 Bridal Beauty Made Easy
These were just a few suggestions, but there are many other bridal makeup combinations possible. If you need a little help narrowing down your choices or would like to get some expert advice, you can always rely on the team at Perfectly Beautiful.
We make sure that the bridal makeup Brisbane brides choose matches their vibe, shows off their personality and looks amazing both in person as well as in photos. To learn more about our services, don't hesitate to get in touch!