When it comes to wedding hair, Brisbane brides today are spoilt for choice. There are so many other options apart from the classic updo that our mothers likely wore. You can wear your hair up in a bun, chignon, or top-knot. If you want to wear your hair down, you can have them styled into ringlets or loose waves, or you can have sleek, pin-straight locks.
Because there are so many styles to choose from, it's natural to feel a little overwhelmed. If your special day is fast approaching and you haven't yet decided on a 'do, narrow down your search by focusing on hairstyles that suit your face shape.
Identify Your Face Shape
Before choosing their wedding hair, Brisbane brides should first determine their face shape. To do this, slick back your hair or pull it into a ponytail. Then, look in the mirror and observe the width of your cheekbones, the length of your face and the strength of your jawline.
Heart-Shaped Faces
The characteristics of a heart-shaped face include a wide forehead and cheekbones, as well as a delicate jawline that tapers into a point. For a romantic look, you can add a fringe or soft, face-framing strands to your preferred style of wedding hair. Brisbane brides who wish to wear their hair down should avoid poker-straight 'dos.
Ideal Styles for This Face Shape:
Dutch or Crown Braid
Swept-Back Chignon
French Twist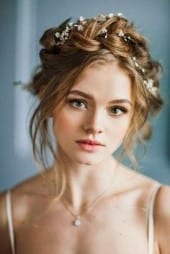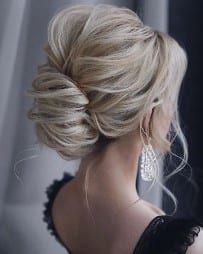 Oval-Shaped Faces
Your face is oval if it is longer than it is wide and has no harsh corners. Brides with this face shape can wear most hairstyles. To offset the length of the face, you should opt for a style that adds width to the cheekbones.
Ideal Styles for This Face Shape:
Half-Up, Half-Down Hairstyle
Low Bun With Off-Centre Parting
Down-Do With Soft Waves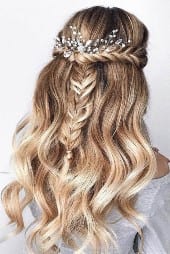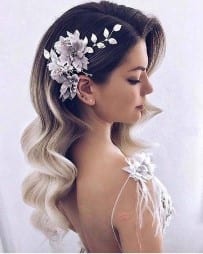 Round Faces
If your face is as long as it is wide and your jawline is gently curved, then you have a round face. The key to flattering wedding hair for Brisbane brides with round faces is volume and length.
Adding volume to the crown can elongate your face, lending balance to your features. If your hair is short or thin, consider wearing an elegant headpiece to achieve the same effect.
Ideal Styles for This Face Shape:
High Ponytail With a Deep Side Part
Down-Do With Long, Side-Swept Fringe
Classic Topknot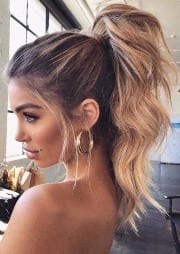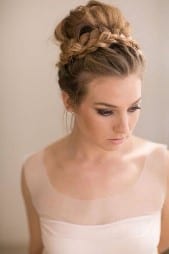 Square-Shaped Faces
A forehead, cheekbones, and a jawline that are nearly the same width indicate a square-shaped face. Ideal bridal styles for this shape are those that soften edges and angles, such as curly or layered wedding hair. Brisbane brides should choose a 'do that features romantic waves and avoid tightly pulled-back updos.
Ideal Styles for This Face Shape:
Layered Waves and Loose Curls
Short Fringe With Long, Tousled Waves
Relaxed Low Bun With Center Parting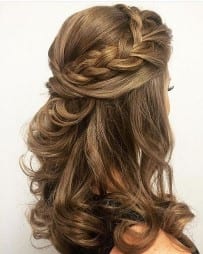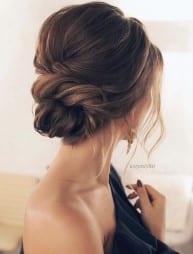 Diamond-Shaped Faces
Your face is diamond-shaped if your cheekbones are high and prominent, you have a small chin that is not too rounded and your hairline is narrow. Brides with this face shape will look amazing in any modern, slicked-back 'do. More traditional styles such as a loosely braided chignon will also work well—just make sure to add height to the crown and texture to the sides.
Ideal Styles for This Face Shape:
Crown Braid Updo
High-Volume Updo With Face-Framing Bangs
Classic Wave With a Side Part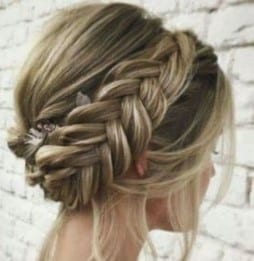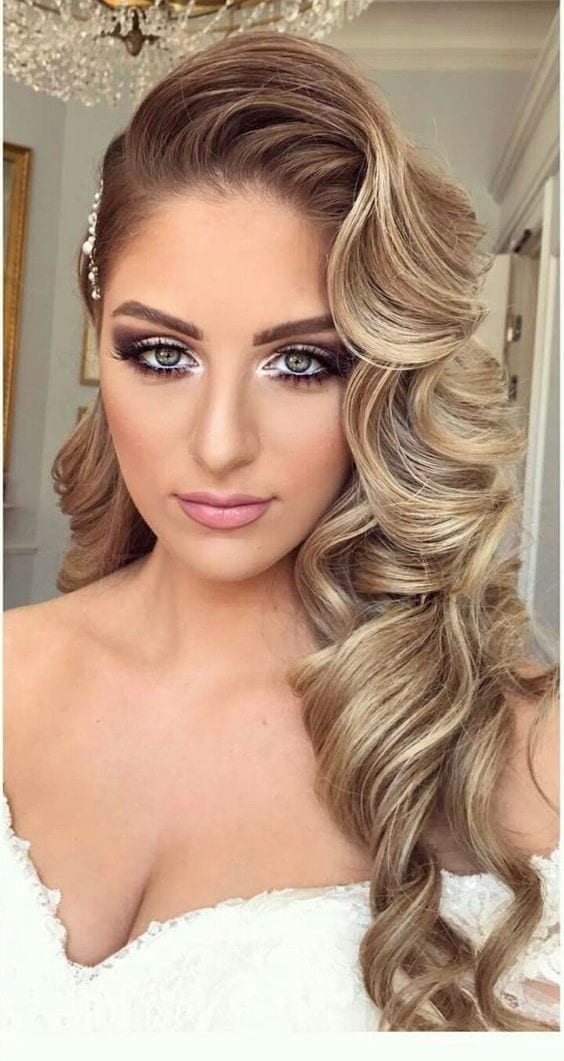 Get the Bridal Hair Look You've Always Dreamed Of
When it comes to wedding hair, Brisbane brides trust the Perfectly Beautiful team to deliver amazing results. No matter your face shape, you can depend on us to create a style that flatters your features and reflects your unique personality. Contact us now to learn more!