You've got your entire wedding planned, and you've seen to every detail—from the wedding venue to the dress. However, your bridal hair and makeup also need your attention. If you haven't chosen your look yet, no worries. We've collected some of 2020's most exciting bridal hair and makeup trends for Brisbane City brides-to-be.
Tie the Knot in a Hair Bow
Ribbons and bows have made a comeback, and they look especially pretty when paired with another bridal hair trend: a tousled ponytail. A crystal-embellished bow adds glitz and glamour, while dainty velvet ribbons exude romance. If you're more of a boho bride, consider wearing a silk ponytail scarf in colours that complement your dress and makeup.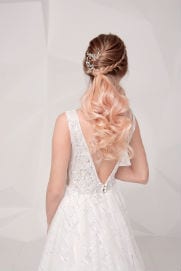 Look Fresh With Flowers
The runways are a great source of inspiration for bridal hair and makeup. Brisbane City brides can take a cue from top bridal designers and accessorize with a flower crown. This year, flower crowns and even hair bouquets are a common site on catwalks. While you might not want to wear gigantic cabbage roses in your hair, you can still incorporate the trend into your wedding look with a dainty flower crown or hair comb.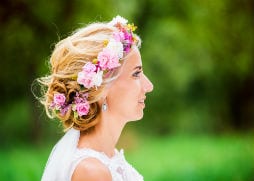 Be a Blushing Bride in Rose Shades
In 2020, pinks are still in. Rosy shadow, in either matte or shimmery finish, open up the eyes, while peachy pink cream blushers provide brides with both a natural flush and a dewy look.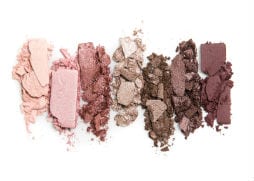 Exude Barely There Beauty
Brides who aren't into the heavily contoured, full-coverage makeup looks of the past are in for a treat—minimalism is making a comeback. However, minimalist doesn't have to mean boring, especially when it comes to bridal hair and makeup. Brisbane City brides can get in on the trend by choosing a light, dewy foundation that allows the beauty of their skin to shine through.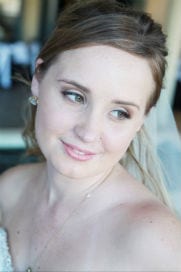 Choose a Lightweight Lip Colour
Instead of matte lipsticks, many modern brides are opting for velvet matte lip stains or tinted gloss. These add colour without the weight of a true lipstick, and many stains and balms have ingredients that are good for your lips.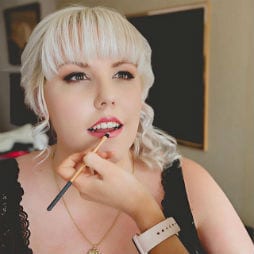 Wear Your Hair Like a Crown
Look like a fairy princess in one of this year's hottest bridal hair trends: the crown braid. There are many ways to rock this look. You can use a traditional milkmaid braid for the crown or the more contemporary fishtail. Another option is to pair your crown braid with a chignon, a half-up hairstyle, or beachy waves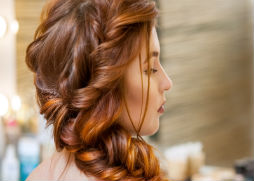 Get an "Undone" Updo
Intricate hairdos will always be in fashion, but many brides are choosing to forego traditional wedding hairstyles for more laid-back 'dos. A messy bun, a half-up hairstyle, and a loose chignon are great options for brides who want an elegant but relaxed look for their special day.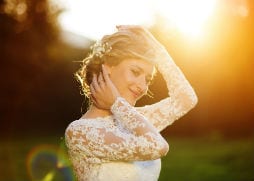 Be on Trend for Your 2020 Wedding
Bridal hair and makeup trends are exciting, but they can also be a bit tricky to get right. If you wish to incorporate a trend into your bridal look, turn to the experts in bridal hair and makeup in Brisbane City. Perfectly Beautiful is here to help you achieve your dream bridal look. Reach out to us today to learn more about our services!