It's natural for Brisbane brides to want their weddings to be perfect. Most if not all are very hands-on when it comes to planning and executing their vision for their big day. They take charge of every little detail, from choosing the table centrepieces to coming up with bridal hair and makeup. Brisbane brides, however, often feel anxious and stressed when their big day rolls around after fully involving themselves in the planning process. They're too worried about things not going smoothly that they end up not enjoying themselves.
One major stressor for many brides is the entire process of getting ready before the ceremony. This is especially true if you haven't discussed ideas with your beauty professional or MUA beforehand. At the end of the day, regardless of your chosen bridal hair and makeup, Brisbane weddings are a celebration of the couple's love for and commitment to each other. During the ceremony and reception, you should feel happy and excited about the life you're building with each other—not worried about your updo coming apart or your lipstick rubbing off.
To avoid the stress of beauty boo-boos and make sure you feel and look your best on your special day, try the following tips:
Take Good Care of Your Skin
Great skin is the foundation of amazing wedding looks. A clear, smooth complexion makes makeup look better and even last longer.
To glow while walking down the aisle with their chosen bridal hair and makeup, Brisbane ladies are advised to start their bridal skincare regimen at least six months before the big day. Avoid trying a new moisturizer, toner, or other skincare products too close to the wedding—if a reaction occurs, it could take up to two months to clear up. Consult a dermatologist if you have specific skin concerns, such as acne, scarring, and hyperpigmentation.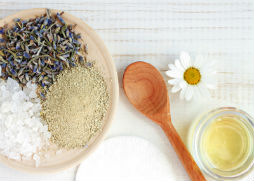 Choose a Hair and Makeup Look in Advance
The wedding day is not the right time to experiment. That smoky eye might look amazing in indoor lighting, but there's no telling how it would look under daylight or in photos.
To avoid similar beauty boo-boos, research tips a few months to a year before your wedding day. You can find looks online and in bridal magazines. Save photos of the ones you like best so you can show them to your MUA when they ask if you have any ideas in mind. If you still aren't sure about your bridal hair and makeup, Brisbane beauticians can also provide advice.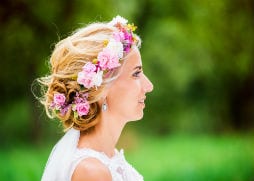 Hire a Professional Hair and Makeup Artist
A professional MUA will take into account factors such as humidity, the length of the ceremony and reception, and lighting when helping brides-to-be choose a look. By hiring someone who can help with bridal hair and makeup, Brisbane ladies have one less thing to worry about on their big day.
During your first appointment, discuss your ideas with your MUA. They can tell you what works and what won't. A skilled MUA can also provide alternatives in case the ones you've got your heart set on aren't doable.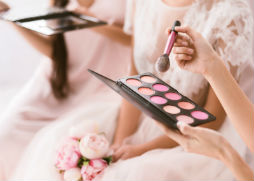 Schedule a Makeup Trial
Once you've chosen your favourite among the looks you and your MUA have discussed, it's time to take it for a test drive. Schedule a trial with your MUA to be sure that the look you've chosen is truly right for you. A trial can also give you a better idea of the longevity of your makeup. If you find that your foundation fades after a few hours or your liner smudges, your MUA can suggest different products.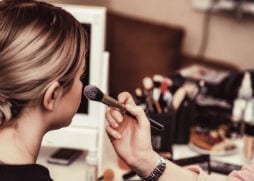 Avoid Looking and Feeling Stressed by Planning Ahead
Having someone help you choose from bridal hair and makeup, Brisbane experts have to offer and achieve the look you want gives you one less thing to worry about on your special day.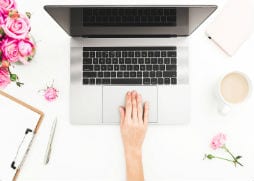 At Perfectly Beautiful, we don't just help you with bridal hair and makeup. Brisbane brides trust us to help make sure they feel relaxed and pampered as we work our magic! To book a free consultation with our team, don't hesitate to get in touch.