There are many culprits as to why your wedding makeup doesn't last more than a few hours before wearing away. It could be due to low-quality cosmetics, poor technique by an inexperienced wedding makeup artist Brisbane or very hot weather. There is also an often-overlooked reason: oily or dry skin.
Having oily skin, as many people would know, is both a blessing and a curse. You're always moisturized, but your makeup has a tendency to slide right off your skin.
Dry skin makes it hard to apply foundation evenly—not even airbrush makeup can cover up flakes and bumps. However, if you have smooth and supple skin, your makeup artist in Brisbane will have a better canvas to work with. Your wedding makeup will not only stay on but also look amazing all day.
Prepare Your Skin for the Big Day
Most brides-to-be have probably already heard of setting spray, fixing spray, primer and other beauty products that a makeup artist in Brisbane uses to extend the wear of your wedding makeup. If you're like a lot of people, you likely use them as part of your daily makeup routine. However, did you know that taking good care of your skin will also help your makeup last all day?
Skincare Tips to Ensure Long-Lasting Wedding Makeup for Brisbane Brides-to-Be
To ensure your wedding makeup lasts from the ceremony to the reception and beyond, start taking extra good care of your skin at least one month before your wedding by following these steps: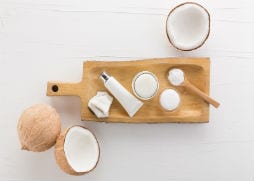 1. Get Enough Sleep
Not sleeping enough can result in a host of skin problems, from acne breakouts to psoriasis flare-ups. To keep your skin in the peak of health, make sure to get enough shut-eye. This can be challenging with the many things you have to do before your wedding, but it's essential to achieve and keep a glowing complexion.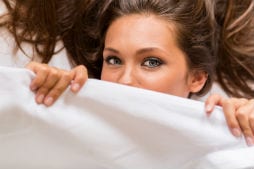 2. Cleanse and Exfoliate
Use a gentle facial wash daily to remove dirt and excess oil from your skin. To banish dead skin cells and other impurities, exfoliate at least once a week. However, steer clear from harsh scrubs that contain beads or walnut husks as these can damage your skin and make your pores look larger. Instead, opt for a liquid exfoliant that contains AHAs or BHAs. AHAs are best for those with oily skin, while BHAs are ideal for those with dry skin. Both will slough away dirt and dead skills, giving you a fresh and flawless glow.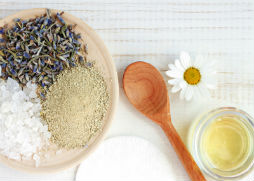 3. Moisturize
Choose a moisturizer that suits your skin type, and use it religiously. If you have oily, acne-prone skin, opt for a water-based product. Those with dry skin should choose skin-quenching, emollient-rich products.
During your wedding makeup trial, ask your makeup artist in Brisbane if they could work with the moisturizer you already use. If it isn't compatible with your foundation, your makeup artist may recommend an alternative, such as a hydrating primer that both moisturizes your skin and makes your wedding makeup last longer.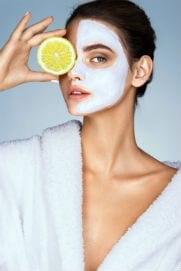 It's Worth It!
By caring for your skin in the run-up to your wedding, you can help your makeup artist in Brisbane keep your makeup looking flawless for hours. If your skincare regimen ordinarily consists of washing your face, the extra steps might seem like a lot of bother. However, it will all be worth it when you see how gorgeous you look in your wedding photos!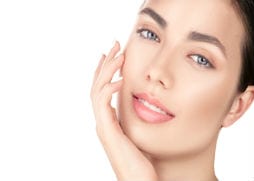 If the above tips and tricks seem like they might be too overwhelming and time-consuming for you on the day, you can always consult with a professional wedding makeup artist. Perfectly Beautiful specialises in wedding hair and makeup application so you don't have to worry about a thing except looking radiant on the day.
Speak to our team today about how we can help with your wedding day hair and makeup needs.