With so many brands and makeup products on the market these days, it makes it hard to work out which ones to use. After years of working in the beauty industry, we have pretty much tried it all. From your high-end brands to your pharmacy cost-effective brands. So we have put together a small list of our absolute faves. Perfectly Beautiful explain the makeup products that they use in their makeup kit.
I'm sure many of you girls would have heard about it before. This mascara has been on the market for years now and I still absolutely love it. It's still my number one go-to mascara that I use on myself every day and I also use it (with a disposable mascara wand) on my clients. The Colossal Volume Mascara contains collagen which in return plumps and gives volume to your lashes. As a result, you instantly achieve nine times the volume without any clumps. Who doesn't love long thick lashes all the time?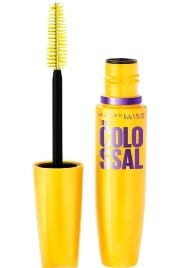 The Stila liquid eyeliner goes on easy and smoothly for the perfect line every time. It is waterproof, so no panda eyes or smudging around the eyes. The tip on it is very soft and flexible and has quite a small tip so you can get in close to the eye and get that perfect eye defining line. I have used other liquid eyeliners in the past which have been incredibly watery and they don't seem to dry in time. The end result, it ends up all over my eye. Because you're not using a brush, and it's hard to sanitize, I don't actually use this on my clients, but I use it on myself. So if you want the perfect quick, easy winged eye look try it out.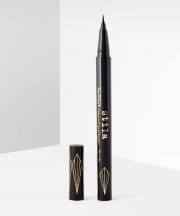 Motive cosmetics sell a range of different makeup products but I highly recommend trying their foundations, they are fantastic. They are a two in one foundation, which contains your foundation and primer all in one bottle. This foundation gives you a real natural-looking finish by hiding any discolouration's on the skin. While the primer protects and smooths out any fine lines and wrinkles. It gives you that matte beautiful finish for flawless looking skin.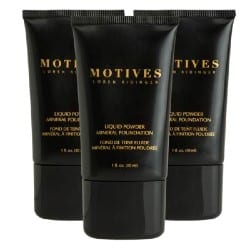 Elementwo airbrush foundation is used for your airbrush system. It is a Silicon-based foundation which helps diffuse fine lines and wrinkles. It minimizes the appearance of pores and covers any skin discolouration. This foundation is long-lasting and can be built upon the skin so you can have whatever type of coverage you want. And it is also waterproof for those special events where you might get a bit teary. Now, this is more of a professional makeup product because a lot of ladies don't have an airbrush system at home. But if you are getting your makeup done professionally, ask if they have elementwo. It is a fantastic product and I would highly recommend it.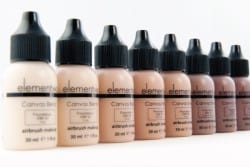 Wow, this is an amazing eyeshadow palette with so many different colours to choose from. The colours are extremely pigmented and you can create so many unique looks with it.
It has a huge range of matte, shimmer and satin foil colours to get that personalised look. This palette is the perfect product for the girl who loves to mix things up.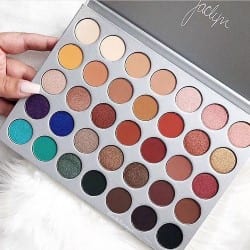 Makeup weapons are an Australian brand that is vegan-friendly and animal cruelty-free. Their brushes are super soft and high quality. When you pick up the eyeshadow colour onto the brush it stays which minimised fall out over your face. They help blend your eyeshadow colours and apply any makeup product beautifully onto your skin. Having good quality makeup brushes in your kit is a must to create the perfect makeup look. Makeup weapons brushes are there to help you achieve this.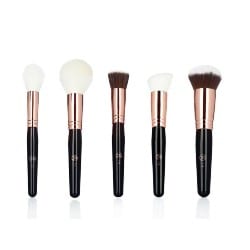 Lip Sense is a liquid lip colour that is super long-lasting. It is a unique lipstick that is waterproof and doesn't smear. They come in a large range of colours and shades to suit every skin tone and makeup look. You can also choose to have a lip gloss or a matte finish, which is fantastic too.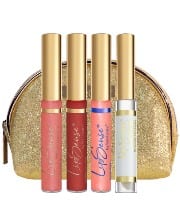 The smash box primer is silky smooth in texture and is a beautiful base for your foundation. This primer smooths out the skin, blurs the look of pores, fine lines and imperfections. It's great for all skin types, so it doesn't matter what skin type you have it will suit anyone.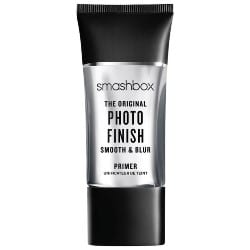 They are the eight makeup products that I have in my personal kit and my professional makeup kit to use all my clients that I absolutely love and highly recommend. At the end of the day, everyone is completely different and everyone prefers different products. These are just things that I recommend. If you have any products that you really love, let us know what products they are and we would love to try them out.