With the winter wedding season almost upon us, Brisbane brides-to-be should start planning their wedding hair and makeup look. Even if you've already hired a makeup artist in Brisbane, it helps to have a vision of how you want to look on your big day. This will make it easier for your MUA to come up with a look that you'll be thrilled with. If you're looking for wedding hair and makeup inspiration, here's our list of the top 10 wedding trends popular among Brisbane winter brides.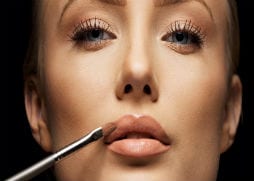 1. No-Makeup Makeup
When it comes to wedding hair and makeup, Brisbane brides are moving away from the heavily contoured and concealed look that dominated the aisles last year. Instead, the focus is on natural beauty.
During your trial, ask your makeup artist in Brisbane to sheer out a dewy foundation so your naturally beautiful skin shines through. You can stipple a luminizer on top for extra glow.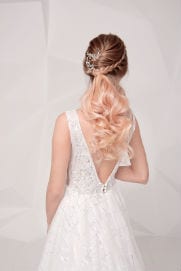 2. Romantic Ponytails
Ponytails have many variations so you'd have no problem finding one that suits your style. You can opt for sleek or messy, high or low.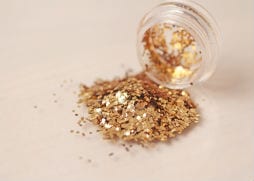 3. All That Glitters
Add sparkle to your winter wedding by having your makeup artist in Brisbane incorporate glitter into your look. The trick to pulling off this trend is to not apply too much. Glitter eyeliner is subtle yet striking. If you want more glitz, dab a little loose glitter pigment on the eyelids or along the lower lash line.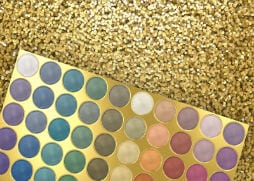 4. Colorful Cat Eye
Make your eyes pop with winged, colored liner. Instead of basic black, ask your makeup artist in Brisbane to apply eyeliner in shades of blue, green or purple. You can find colored liquid eyeliner in matte and shimmery finish.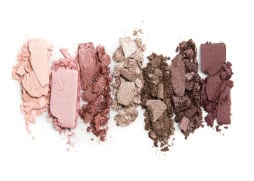 5. Foil Shadow
Pigmented, subtly metallic eyeshadow was a huge hit on the runways this year, and its popularity has led many to incorporate this into their bridal makeup. Brisbane brides-to-be who wish to try out this '70s-inspired trend should turn to a professional MUA as this look is challenging to achieve on one's own.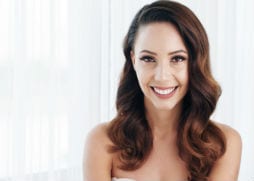 6. Windswept Waves
Who says you can't have beach waves in the winter? Depending on the length and texture of your mane, your hair and makeup artist in Brisbane can achieve this style using a curling iron or a heat-free method, like sea salt spray and clips.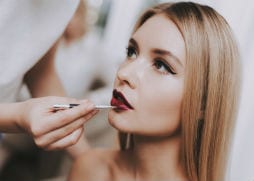 7. Red Statement Lips
For your winter wedding, put the spotlight on your pout by applying a red lipstick and keeping the rest of your makeup neutral and subdued. Popular shades for winter 2019 are merlot, crimson and brick red.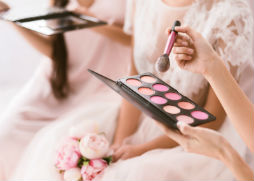 8. Neutral Pink Flush
Apply a rosy blush high on the apples of the cheeks and close to the nose. This will make you look as prettily flushed as if you had just come in from walking in the snow.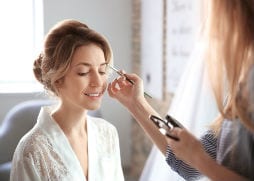 9. Natural Brows
For winter 2019, brows are back to their natural state: soft, not overly arched, and darkened subtly with brow powder. This look is pretty and flattering, especially when paired with dewy foundation and peachy lips.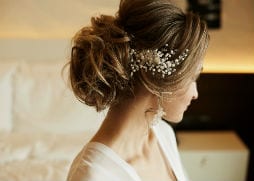 10. Fancy Bridal Hair Accessories
Apart from classic bridal tiaras, you can adorn your hair with crystal hair vines, pearl-encrusted barrettes, silk flowers, embellished Alice bands, and more. Your makeup artist in Brisbane will make sure they don't come off during the ceremony by setting them with hairspray.
If you aren't sure whether these trends will suit you, book a trial run at Perfectly Beautiful. Having a makeup trial is a fun way to experiment with hair and makeup ahead of the big day. Get in touch with our team to learn more!